Busy Bees Education and Training's history goes back over 35 years, when three couples, all involved in care and education, decided to take matters into their own hands after they were left frustrated by the lack of quality childcare available for their children.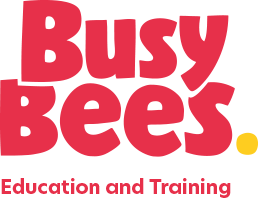 Since the first Busy Bees nursery was opened in 1983, Busy Bees has grown to become the leading provider of childcare in the UK thanks to it dedicated team of childcare professionals, many of whom have developed their knowledge and passion through the Busy Bees Training programmes.
Busy Bees Education and Training was then simply a training department operating within the childcare provider, was originally designed as a training and recruitment programme to ensure that Busy Bees were given the best possible chance of obtaining an ever-increasing pipeline of talent. Busy Bees is proud to say that much consideration has always been given to attitude, passion and commitment rather than just academic attainment when recruiting individuals to join their team of experts, and so quality training provision has always played a vital part in helping to nurture this natural talent.
We have been delivering apprenticeships since 2003 and, due to the success we achieved through our in-house offering with Busy Bees, in 2013 we launched Busy Bees Education and Training, in order to offer apprenticeships and short courses to employers and care professionals throughout the UK.
We work with a wider range of employers from within childcare, catering, residential care, clinical care and management and have helped them to upskill 4000 employees so far.
We have extensive plans for growth and are looking forward to developing Busy Bees Education and Training even further in the near future to improve the outcomes for those we support through our award-winning training programmes.